What's Your SEO Score?
Enter any webpage or website URL and see how optimized it is for targeted key phrase.
We will email your SEO report shortly.
Up and Coming Dallas Startups
Up and Coming Dallas Startups
Weighing in between Chicago and Houston, the Dallas-Fort Worth metropolitan area is the fourth largest in the United States. As a large tech-based economy, it is no surprise that the number of startups coming from the region is growing every year. From social media solutions to charity-based coupons, Dallas has become one of the best places to find new, innovative ideas being implemented across the globe.
1. Traxo
Traxo designed an app to make organizing travel plans easier. All of your flight information, hotel room bookings, and reward programs are consolidated so no part of your trip is neglected. The app also automatically updates changes in itineraries, as well as connects friends if any travel plans overlap.
2. Socialyzer
Socialyzer is software that helps businesses take full advantage of their social media audience. It collects data which is used to determine when a business should publish content, as well as how to interact with the business's audience. Rather than solely focusing on what users are clicking, Socialyzer also analyzes what users are typing.
3. Sweepio
Sweepio is a location-based app that connects businesses to their customers through fun, interactive promotional material. Sweepio "players" can see which businesses near them that are offering a promotion. The player then enters the promotion to win anything from coupons to actual merchandise.

4. Yoolod
Yoolod is creating a new way to experience life – through a stranger's eyes. While still in the developmental stages, users will be able to pick an event and real-life avatar to experience from the comfort of their own home.
5. Spotio
Spotio has created an app meant to provide real-time data on the performance of a business's sales team. Designed specifically for the door-to-door sales approach, the app can be used by the whole team to maximize efficiency.
6. GruupMeet
Gruupmeet is a platform to help businesses get the most from their meetings. It monitors communication and changes in logistics to ensure efficiency within a group dynamic. Gruupmeet even gathers insight on participant behavior, providing valuable post-meeting information.
7. Chattaboom
Chattaboom is a social media app designed to connect users through song "hooks." Instead of merely posting a vacation picture, you can accompany it with your favorite part of a new song. The extensive catalogue of music available to users also includes unsigned musicians, providing promotional opportunities for lesser-known groups.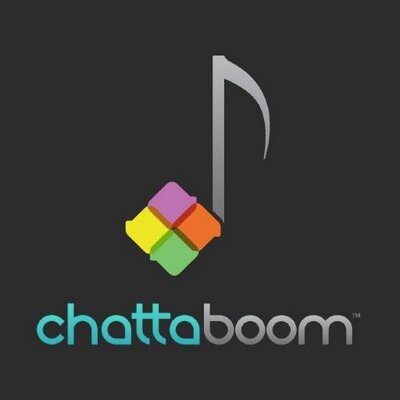 8. Chui
Chui is "the world's most intelligent doorbell" and, it probably is. This door monitoring system allows anyone to see who is at the door from a mobile device. Complete with facial recognition, users can also receive notifications of who specifically is at the door. Chui can also automatically unlock the door for authorized friends and family members.
9. Deals of Scale
Deals of Scale is a startup that wants to change how consumers and businesses look at coupons. Unlike other coupon companies, Deals of Scale lets the consumer decide the worth of the coupon. As more and more people want the coupon, the more the coupon is worth. They also donate part of their revenue to charities.

10. Yellow Brick
Yellow Brick is a global marketplace app to aid crowdfunding projects. While not providing a place for crowdfunding specifically, Yellow Brick connects investors with projects in search for investors. In addition to having access to trending projects, the app also shares which projects are happening locally, as well as which projects match a particular user.
11. YourCause
YourCause provides a portal for non-profit organizations and volunteers to find and post information on volunteering. The portal creates a simple place for volunteers and organizations to connect with each other. Organizations can also streamline received donations and volunteer opportunities. YourCause also promotes charity within a business, and provides employers means to monitor volunteer activity of employees.
12. TangoTab
TangoTab is an app that offers deals on restaurants. What sets it apart from other coupon companies is that every time a deal is used, TangoTab donates a meal to someone in need. With over a half-million meals already donated, this free app can have a significant impact on starving people.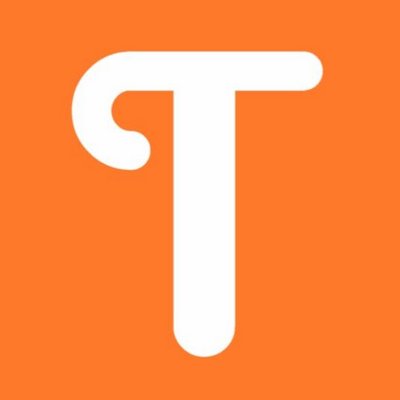 13. iLumi
iLumi has developed an LED lighting system that can be controlled from a mobile device. Through a Bluetooth connection, users can control their lights, even changing their colors. The technology is efficient; each bulb can last up to 20 years and uses less energy than standard lighting.
14. Sprocket Networks
Sprocket Networks provides hosting services for businesses worldwide. The company provides IT solutions, and cloud hosting, as well as dedicated services. They provide free web hosting to two pet adoption agencies as charity.
15. CelebratePlus
CelebratePlus is a one-stop platform that allows users to plan and manage an event, create e-invites, and raise funds for the event. The event could be as large as a wedding, or as casual as a pizza night with friends: CelebratePlus enables users to easily oversee multiple facets of an occasion.
Know any Dallas startups that we missed? Write a comment below and we will consider it for our next list!
comments powered by
Disqus
Thought Leadership
Thought Leadership -
Pay-Per-Success
One of our sponsors, rolled out a Thought Leadership Pay-Per-Success for MeetAdvisors community.
Your expertise & your start-up's perspective could appear in:
CHECK IF YOU QUALIFY: