Top 15 Up and Coming Startups in Columbus
Columbus is turning into one of the largest startup communities in the Midwest. With organizations around the community helping get startups off the ground, many are quickly taking off. Here is a list of 15 startup companies that Mabbly will be keeping an eye on.
1. CrossChx
CrossChx is working to solve the medical identity crisis, through developing software that eliminates duplicate medical records, while reducing the chance for medical error. According to their website, they have solved over 4 million medical crises. Through their software SafeChx, they are able to verify patient identities and connect patients with their medical record.
2. Duet Health
Duet Health is Software Company that is changing the way the healthcare field relates to patients. They have developed technology that will use data in order to increase efficiency within the healthcare field.
They have also created an app called myChildren's for Nationwide Children's, which helps parents record all immunizations, doctor's visits and local urgent care centers wait times.
3. nChannel
 nChannel is a cloud-based platform that helps businesses manage multichannel operations. They're program includes product information management, customer experience, inventory synchronization, along with other things. They are working to simplify multi-channel sales for retailers and suppliers.
4. Chatalog
 Chatalog is a social shopping site, which allows friends to connect with one another and create a shoppable conversation. Their software allows you to view and compare different items, and share your opinions with your friends. Chatalog works to build and test consumer applications, so that people can collaborate with others around important purchases. Chatalog offers this experience for retailers to use on their website, mobile apps, and in stores.
5. Acceptd
 Acceptd was created to help connect applicants with top performing-arts colleges. They are an online application platform that helps simplify the audition process for potential students. Acceptd works with over 5,000 arts programs to allow students to showcase their talent on their site. The application process for performing arts students can be demanding, Acceptd allows them to apply to more schools much more easily.
6. Nanofiber Solutions
Nanofiber solutions, a technology startup based in Columbus, have created 3-D Multiwell Cell Culture Plates that assist in things such as stem cell research. They provide researchers with realistic cell structure products for research. Their goal is to some day have people ordering new hearts or valves, which would revolutionize the medical world.
7. Last Size
Last Size is an online marketplace, which offers boutique stores a place to sell their left over sizes, or last season trends at a discounted price. It is a great way for consumers to discover boutiques from other areas, and for boutiques to sell their excess apparel.
8. 2Checkout
2Checkout is a payment provider for online retailers across the globe. They maximize online sales conversions by giving buyer's eight different payment methods and the ability to pay in multiple currencies. 2Checkout is one of the few payment providers that work in nearly every country in the world. They work a lot with small to medium size companies, offering easy sign up and integration. They are quickly becoming one of the largest payment providers.
The company has also created a mobile app that can help businesses monitor account details, and manage their business on the go.
9. Nanofabrix 
Nanofabrix is working to engineer the world's best materials. They create material such as electrically-conductive plastics, and erosion-resistant composites. They are working in several markets, including aerospace, electronics, and wind.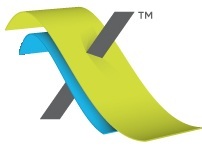 10. Garageio
Garageio is a technology company that has created an app that connects with garage doors and allows users to open and close their garage door through their cell phones. The technology works with consumers existing garage doors, and allows them to give access to their close friends and family, while enabling them to see who is accessing their door. Their products are 100% U.S manufactured, and user friendly.
11. NextChapter
NextChapter is a legal startup helping attorneys prepare bankruptcy documents for their clients. NextChapter has been in development for a little over a year with plans to launch soon. The software is a cloud-based platform that includes per case pricing, clean design, and ituitive navigation. 
12. UFunded
UFunded is University based crowd-funding site that helps students and alumni fund their great ideas. They utilize the university community, in order to gain support and exposure for their ideas. The idea is that entrepreneurs with ties to the university can post their ideas and ask for funding from the community. It is a way for startups to gain funding, potential customers and exposure to their idea.
13. Imagry
Imagry is an interactive shopping app that turns consumers smartphone cameras into a search engine. The app is a visual search tool that consumers can utilize to discover information on the go, compare prices, and discover the nearest retailer with matching items. As image recognition continues to grow, this idea seems to be the next big thing. It utilizes your mobile camera to search for specific items, which diminishes the amount of user error that comes with finding the right words to search for.  
14. AircraftLogs
AircraftLogs is a web-based aviation data management company, which also provides recordkeeping services to corporate flight departments. AircraftLogs noticed inadequate recordkeeping in the aviation industry and solved it through their software program.
15. Uptivity
Uptivity is a workforce optimization platform, which assists companies with call recording, training, desktop analytics, and workforce management, along with other things. The software allows call centers to increase productivity.
Know any Columbus startups we should have included? Submit a comment below and we will consider it for our next Columbus list!

comments powered by

Disqus

', buttons: { twitter: {via: 'MabblyDigital'}}, click: function(api, options){ api.simulateClick(); api.openPopup('twitter'); } }); $('.social_counters .facebook_counter').sharrre({ share: { facebook: true }, url: 'http://www.meetadvisors.com/post/top-15-up-and-coming-startups-in-columbus', enableHover: false, enableTracking: true, template: '