What's Your SEO Score?
Enter any webpage or website URL and see how optimized it is for targeted key phrase.
We will email your SEO report shortly.
Innovators in the Financial Industry
There are many different ways companies can offer financial services. Depending on the size and goals of the business, they can work with individuals, businesses and other banks. There are many different roles that financial services can play. In this post, we will look at some of these companies and the new and innovative ways they are helping grow the financial sector. Every one is different and unique in their own way.
V
o
t
e

f
o
r

y
o
u
r

f
a
v
o
r
i
t
e
1. Securian Financial Group

0
Securian Financial Group offers financial security to individuals and businesses. They offer retirement plans, insurance and investment opportunities. Customers can come to them for financial advice and banks can offer their mortgage and life protection products. They pride themselves on customer service and consistently being voted one of the Best Places to Work.
---
2. Hayes & Associates

0
Hayes & Associates are financial and investment advisors. They help customers with their annual tax returns, investing, and other financial planning needs. They focus on integrity, objectivity, and independence so that they can deliver the best customer care service possible. Hayes & Associates even help with wealth management and estate planning.
---
3. Redwood Financial Inc

0
Redwood Financial Inc was founded in 2000 by friends Jose Trujillo, Daniel Johnson, and Andrew Paredes. All three had experience in mortgage and financial world and decided to start their own mortgage company. They offer all kinds of mortgage products including loans, refinancing, and a home equity line of credit.
---
4. Clayton Financial Services

0
Clayton Financial Services is a financial advising firm focusing on personalized investment strategies. They work on a fee-only basis so they don't receive kick backs or bonuses from anyone you may be investing with. They only make money from your fees so they only care about serving you.
---
5. Kibble & Prentice

0
Kibble & Prentice are a full service brokerage firm, although they weren't always. In 1972, they began as a life insurance and estate planning service. Now, they offer investment opportunities and service and individualized risk management advice. They now help with employee benefit consulting, retirement plans, and executive benefit plans.
---
6. Quick Bridge Funding

0
Quick Bridge Funding provides short term loans to companies who may not be able to get a traditional loan. They approve their funding based on the company's current cash flow. Loans can be used to acquire another company, buy inventory, expand, or get a company to their peak season. Quick Bridge Funding helps companies who may have a great growth opportunity, but may just be a little short on cash to achieve their goals.
---
7. Investment Professionals Inc

0
Investment Professionals Inc is an investment broker and dealer that advises and coaches clients on how to invest their money. Founded in San Antonio, Texas, IPI has 20 years of experience in investments. Their companies are mainly smaller credit unions and community banks. While they supply the capital and trust services, they also provide investment knowhow to help their customers succeed.
---
8. National Asset Direct

0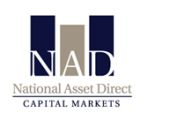 National Asset Direct helps with the management and investment of residential and real estate debt. Their experts can advise on the risk of investments on performing and performing debt. Through their network of financial institutions including investment banks and mortgage banks, the buy and manage debt. Opened in 2006, this company just celebrated 8 years in the business.
---
9. Thomas George Associates

0
Thomas George Associates helps with billing issues and insurance claims. If a customer is struggling to obtain their cash settlement from an insurance company, TGA will help them through litigation. They are paid on a contingency fee basis so they earn a percentage of the awarded claim. If they don't earn a settlement, then they don't get paid.
---
10. AAA Capital Management Inc

0
AAA Capital Management Inc is a commodity trading company. They manage commodity accounts and give trading advice to customers. They were founded in 1997 in Chicago, although the founder, A Anthony Annunziato has been working in commodities for years. They focus on the energy market worldwide. They provide risk adjustments for people and work hard to give their customers a great experience.
---
comments powered by
Disqus
Thought Leadership
Thought Leadership -
Pay-Per-Success
One of our sponsors, rolled out a Thought Leadership Pay-Per-Success for MeetAdvisors community.
Your expertise & your start-up's perspective could appear in:
CHECK IF YOU QUALIFY: