14 Hottest Philadelphia Startups
2811
14 Hottest Philadelphia Startups
One of the most historic cities in America is making a move.  Smart, savvy, entrepreneurs are creating something of their own and shifting the way business looks in Philadelphia.  Take a look at the top 15 startups in the City of Brotherly Love that MeetAdvisors will be keeping an eye on.
1. Hire An Esquire
Hire An Esquire is a legal startup that aims to make hiring attorneys as clear-cut and efficient as possible. The company manages all the billing and human resources operations, leaving your law firm free of staffing issues.
They offer two options for law firms.  Smaller firms can use its online hiring platform to find and hire contract attorneys.  The second option allows larger firms to hire directly from Hire An Esquire's team of reliable attorneys.
2. Osmosis
Osmosis is a medical tech company that helps clinicians and students not only learn information, but retain it.  This individualized learning system is based on students med school class schedule.  
If you're stuck on where to start studying, Osmosis will recommend where to start and send push notifications on topics you need to remember. 
If you work better in groups, that's not a problem. The application allows classmates to work together to write and critique practice questions.  Oh, and you can stream publisher content directly to the Osmosis app.  Sound like the solution to every med student's problems?

3. Colabination
Colabination is a fashion tech company that helps users discover and learn about fashion designers. Instead of just curating products, this powerful marketplace platform curates designers by showcasing their stories according to each shopper's unique style. 
Each shopper assembles a "mini mall" of designers that could be private or shared with friends, family or your favorite celebrities.  The company not only provides ease into the fashion world, but also empowers fashion designers to be discovered.
4. RJMetrics
RJMetrics is an analytics platform that helps online businesses make smarter decisions with their data. By consolidating all disparate data sources, RJMetrics is able to provide the deep insights that were formerly only accessible by large companies willing to invest in full-time data scientists. With RJMetrics, any company can become truly data-driven.
The company is rapidly growing and is now home to 80 members.
5. Scholly
Scholly is a mobile app company started in Philly that makes finding school scholarships a breeze.  It allows high school, undergraduate and graduate students to plug in filters like race, gender, GPA, state of residence, and area of study to generate a list of potential scholarships. 
The company even enables schools and businesses to purchase the app in bulk for students.
6. VenturePact
VenturePact works by making software development firms transparent, providing data around each including client reviews & ratings, validated portfolios and employee profiles.  With such pre-screening, businesses can make better and faster decisions on which software service provider is appropriate for them.
What differentiates VenturePact is their global network of prescreened high quality software development firms spanning all around the globe. They partner with firms in all of the major tech regions, and work with a variety of technologies to complete projects that range from mobile applications to website creation.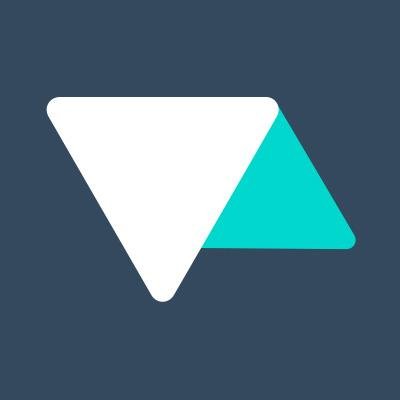 7. SnipSnap
SnipSnap is a mobile app that allows users to scan and save their printed coupons onto their smartphone.  The app notifies users when the coupon's expiration date is approaching.  Users can even "re-snip" coupons others have uploaded!
8. ChargeItSpot
ChargeItSpot is a philadelphia-based company, that provides over 70 free mobile phone charging stations across the state.  The company's mobile app notifies users when their cell phone battery is low and if ChargeItSpots are nearby.  Next time your phone dies and you're in Philly, don't panic, ChargeItSpot will cure your battery blues.
9. Autism Expressed
Autism Expressed is an online classroom for children with Autism.  The organization's goal is to teach digital life skills and promote independence for students in a technology driven society.  Students can log in at any given time and complete lessons at their own pace.
The organization strives to represent that students with Autism can achieve more.
10. Hootboard
Hootboard allows web developers to create visual bulletin boards for its community's website, with the click of a few buttons.  Photos, videos, flyers, graphs, and slides can be added to your board and made public or private.  The company is partnered with various website builders such as Wix, to make adding a "board" to your site easier.

11. AboutOne
AboutOne is a web and mobile company that helps you manage household information.  This family organizer eliminates paper clutter and manages life's many details including health and insurance paperwork, home and vehicle information, school records, receipts and more.  AboutOne's reminders for doctors' appointments, birthdays and prescription refills make it easy to stay on top of responsibilities.

12. Artisan Mobile
Artisan Mobile is a company that allows businesses to analyze, manage and enhance their existing mobile applications.  All in one easy to use platform, businesses can test the effectiveness of different app designs, analyze user behavior, and create personalized experiences.  Artisan Mobile allows for these changes to be instantly published, without writing code or resubmitting to app stores.
13. Arcweb
Arcweb is located at the heart of Philly's tech community.  The company specializes in product design and development of enterprise software, with a large focus on financial technology solutions.
A third of the company's projects are the creation and release of mobile apps, often for start-up companies like the ones listed above.
14. SpeSo Health
SpeSo Health is a healthcare information technology that connects rare disease patients with the best doctors and hospitals specializing in their condition.  The company provides this information free of charge to patients to reduce misdiagnoses and unnecessary healthcare costs.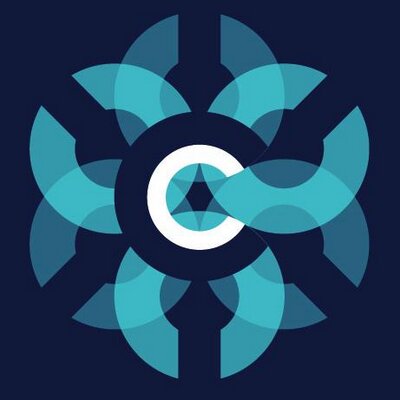 Know any Philadelphia startups that we missed? Let us know in the comments below, and we will consider them for our next Philadelphia list!

comments powered by

Disqus

', buttons: { twitter: {via: 'MabblyDigital'}}, click: function(api, options){ api.simulateClick(); api.openPopup('twitter'); } }); $('.social_counters .facebook_counter').sharrre({ share: { facebook: true }, url: 'http://www.meetadvisors.com/post/15-hottest-philadelphia-startups', enableHover: false, enableTracking: true, template: '