What's Your SEO Score?
Enter any webpage or website URL and see how optimized it is for targeted key phrase.
We will email your SEO report shortly.
13 Up and Coming Minneapolis Startups
13 Up and Coming Minneapolis Startups
Minneapolis, Minnesota, the 14th largest metropolitan area in the United States was named after the Dakota Sioux word for water and the Greek word for city. The city lies on both banks of the Mississippi River and is adjoined by the state capital, Saint Paul. Although Minneapolis has the most golfers per capita than any other city in the United States, others have developed unique startups…here's 15 of them.
1. Avabar

Avabar is a mobile app for iPhone and Androids that enhances your nightlife experience. The app identifies trending spots via heat mapping, gives you drink deals, and allows you to meet new people. Avabar helps both business owners and users, and promotes a better nightlife experience for all.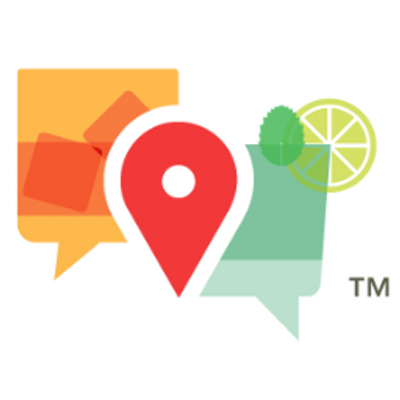 2. Apruve

Apruve is the new way to pay for things you need for your job. Simply put what you need in your cart and choose the Apruve option – no more expense accounts, no hassle. Your company or client receives your request via e-mail, which they review and pay for.
3. Kidizen

This Minneapolis startup is similar to an eBay for kids. It is based on the idea that children grow up fast, so last year's sweaters and jeans most likely don't fit anymore. This leaves parents with piles of clothes that are no longer being used. Kidizen allows parents to keep up with their children's constantly changing fashion needs. Parents can shop from a curated selection and even sell their own closet, too. The mobile-centric, retail platform assures sellers a high return on their investment while style seekers are able to find quality, designer kid brands at affordable prices.

4. When I Work
With the help of the When I Work application, which is available for iPhone and Android, scheduling employees has never been easier for managers. Mangers can approve time off, swap, and drop requests any time of day on their mobile phone or the website. Employees have access to the schedule 24/7 and can request time off or shift trades. They want business owners, managers, and employees to know that employee scheduling doesn't have to suck. They are changing how bosses schedule and communicate with their employees.
5. eatiply

Fighting against world hunger is eatiply's main mission and with the help of local business partners, they are donating meals to people in need. Simply purchasing an eatiply sponsored product or service and eatiply will donate a meal on your behalf. Currently, eatiply has donated over 660,800 meals.

6. Zipnosis
Getting medical attention has never been so convenient and inexpensive. With the help of the Zipnosis application, patients can schedule an online interview for just $25, be diagnosed by a local clinician within an hour, and have prescriptions sent instantly, saving them time and money.
7. Velolet

Velolet allows anyone to easily rent and make reservations for bikes and bike products online. This saves cyclists money and hassle, while giving Velolet's Listers a chance to gain loyal customers.
8. BookBottles
BookBottles is an integrated technology system for nightclubs to better manage their venues. The software allows nightclubs to managing multiple areas of the club -- including bottle service reservations, guestlist management and event ticketing -- through the web and mobile platforms, and gives nightclubs access to their analytics for them to make better business decisions.
9. OMG Transit

The OMG Transit application for iPhone and Android provides users with real-time information on various modes of transportation. Having separate transit apps makes finding buses, trains, and car-shares nearly impossible, so the OMG Transit app allows for easy commuting with features such as alerts when your favorite mode of transportation is close, notifications when a bus or train is on the way, and reservations for car and bike shares.
10. One Music Portal

Everyone is on the hunt for the next big music artist. One Music Portal makes discovery and purchasing their work easy with their online website. The software predicts what users would like depending on their interests. With the point system, users can redeem points for exclusives, discounts, or perks.
11. CoCo

CoCo is a unique place where independent workers, small businesses, and corporate workgroups can work together, share ideas, and team up on some projects. CoCo provides people with a business center to get work done in a friendly environment, where everyone is trying to get work done.
12. Score Monster

Keeping track of all the information for a sports team is often a difficult task. Score Monster makes keeping track of rosters, registrations, schedules, online scoring, and stats easy with their social network platform that allows coaches to manage their website. This information is stored on the team's website, which can be access by coaches, players, and fans.
13. BoomBoom Prints
Boom Boom Prints brings unique baby products to parents, while providing artists with an outlet to bring their work to a broader audience. Artists simply upload their artwork and get paid on the spot. Then, Boom Boom Prints takes their artwork and transforms it into over 30 unique products like onesies, iPhone cases, and fashionable bags.
Know any Minneapolis startups we should have included? Submit a comment below and we will consider it for our next list!
comments powered by
Disqus
Thought Leadership
Thought Leadership -
Pay-Per-Success
One of our sponsors, rolled out a Thought Leadership Pay-Per-Success for MeetAdvisors community.
Your expertise & your start-up's perspective could appear in:
CHECK IF YOU QUALIFY: