14 Up and Coming Boulder Startups
2572
Boulder, Colorado, a city with a vibrant western history was once a choice destination for hippies. Today, it is full of unique people putting their creative minds to work.  The startup community in Boulder is easily fascinating and exciting.  Take a look at the top 14 up and coming startups in Boulder that Mabbly will be keeping an eye on.  
1. RefactorU
Calling all creatives and techies...
RefactorU is a company that provides alternative learning programs that empower people to reinvent themselves.  They offer various courses, one of which is a 10-week, full-time web development bootcamp that gives students the chance to learn how to code, manage projects or how to build and fly drones.  
For RefactorU, learning new technologies and teaching people to become effective programmers is essential to the modern world.
Students can complete course on campus or through remote learning. Remote learning consists of self-paced courses which are delivered completely online.  
When it comes to challenging traditional models of education, RefactorU succeeds.

2. Kapost
Troubles with content marketing? Kapost is the leading provider in content marketing software and will put your marketing issues at ease.
With Kapost, companies can manage their content marketing as a structured business process.  Kapost provides its consumers with a platform for organization, expert opinion, and creative and technical partners to integrate your marketing tools. If you're looking to create more captivating content, drive traffic and increase revenues for your business, Kapost will assist you!
3. Quick Left
Quick Left is a web and mobile app company for startups and established businesses.
Sprint.ly, a product of Quick Left, helps software teams better manage their development process from team workload to tracking progress of your business.  Designed to power a more productive relationship between teams and managers, Quick Left combines communication and technology in a unique way.
4. VictorOps
VictorOps is the world's first collaborative platform designed especially for DevOps teams. The company makes life a little easier…or we can say a lot easier when IT crises arise. VictorOps organizes everything you need into one place: situational awareness, incident creation, escalation, and notification.  Regardless of physical location or time of day, team members can remediate any incident at hand.
5. Sphero
Sphero is a company that creates connected toys.  Connected toys? Yes.
They fuse new and emerging technologies with the latest innovations in robotics. Sphero has over 25 mobile gameplay apps that are breaking the boundaries between real world and virtual world...not to mention...smartphone-controlled robots are their specialty.
The company also created SPRK, an program that combines education and play.  Children can learn programming while enhancing their math and science skills.

6. Simple Energy
If you thought saving energy was difficult, think again!
Simple Energy is a data-driven software that motivates people to save energy. Available through web, app, mobile and social networks, consumers are provided with energy insights, can build energy communities and gain rewards for various products and services based on how much energy they conserve. Simple Energy makes saving energy not only simple, but social.
7. RoundPegg
RoundPegg is a company that uses culture science to achieve your company's best performance.  By combining the personal values of everyone in a company, RoundPegg is able to provide data-driven culture insights that advise strategy, deliver customized tactics to hire, and develop and engage employees in ways that are consistent with each organization's culture.  RoundPegg makes a conscious effort to find what motivates your workforce.  The company believes that no work culture is the same and that everyone contributes to a work culyure in some way.

8. PivotDesk
PivotDesk is an organization that helps startups find a place to move in, literally.  It matches companies together to share their office space and includes tools like payment processing and collaboration to support the ongoing relationship.  Those who are looking for space (guest) can create a posting, those looking to share one (host), can search and contact those who have posted.  The host and guest can then get to know each other and decide whether things will work out.  This all in one tool makes finding a space or renting one far from a nightmare!
9. Uvize
Uvize is a company that provides academic success for military veterans.  This virtual online school helps grow academic, professional, and social groups on the web .  It even includes features to organize events and meetups.  Students can also use Uvize's advice library to get commonly asked questions answered instantly  Uvize's online curriculum is a way for students to effectively transition from military to college academics.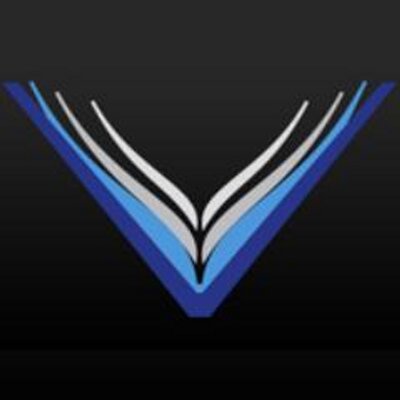 10. Project Travel

Project Travel is a community organization that works to make educational travel possible. We are a team of international educators, tech geeks, and entrepreneurs who are passionate about removing barriers to travel through technology.  The organization connects travelers to travel organizations, all to make travel easier and more affordable.
Project Travel was founded by two powerhouse female entrepreneurs. They feel that they understand the needs of international educators, and design every product and service in collaboration with their international education partners.
11. PhotoFeeler
Questioning your LinkedIn profile picture?
PhotoFeeler is a free online tool that tells you whether you're using the right photos online. The company wants to make sure an online photo doesn't come in between you and a good opportunity.
It's as easy and plugging your photos into the PhotoFeeler app and getting feedback on what works and what doesn't.  It's all done by accuracy-boosting algorithms.  After careful examination, PhotoFeeler will also provide you with ways to improve your impression online.
12. WellcomeMat
WellcomeMat is a company that aims to change the real-estate experience by providing consumers with videos that answer all their questions when searching for a new place to live or work.  With complete video publishing and integration to websites, WellcomeMat assists real estate agents, brokers and videographers.  The company believes that video is forever changing real estate for the better.

13. SnowGate
SnowGate is a company that offers something unique to your skiing experience and is perfect for a mountainous city like Boulder.  The company offers storage for skis and snow gear when taking a break from the mountain.  Their electronic lock system makes it easy to keep your belongings safe and protected.  Customers can pay by the hour with a credit card or member card, store equipment and extra belongings, and retrieve their items whenever needed.  

14. Rapt Media
Think video content is engaging?
How about interactive video content?

Rapt Media is a company that allow consumers to build and publish highly engaging, interactive videos.  No standard videos, here.  Rapt Media allows audiences to make choices when watching videos by clicking on interactive "hotspots."  Rapt Media's interactive videos work on any device including tablets and mobile.  Consumers can even reach out to Rapt Media's support system for help which includes platform training, creative consulting, and technical consulting.
Know any Boulder startups we should have included?  Submit a comment below and we will consider it for our next list!

 

comments powered by

Disqus

', buttons: { twitter: {via: 'MabblyDigital'}}, click: function(api, options){ api.simulateClick(); api.openPopup('twitter'); } }); $('.social_counters .facebook_counter').sharrre({ share: { facebook: true }, url: 'http://www.meetadvisors.com/post/13-up-and-coming-boulder-startups', enableHover: false, enableTracking: true, template: '