What's Your SEO Score?
Enter any webpage or website URL and see how optimized it is for targeted key phrase.
We will email your SEO report shortly.
13 Insurance Companies that Know Coverage
Whether you are a sole individual, a family, or a business, insurance is a must to protect yourself in unforeseen events. Most people are typically legally required to have some form of insurance for one thing or another, so it is important to establish which brokers and agencies are trustworthy. These 13 companies provide a variety of services, all of which aim to deliver cost-effective and comprehensive insurance options and information.
Make sure to vote for your favorite company featured in this story! The company with the most votes by the end of the week will receive a feature story!

V
o
t
e

f
o
r

y
o
u
r

f
a
v
o
r
i
t
e
1. B.H. Gold Insurance Agency

0
B.H. Gold Insurance Agency has coverage for a variety of different business and personal needs. Do you have a limousine company? Do you run a pest control business? Do you need floor insurance for that leaky basement? Potential clients are able to receive coverage options from the "virtual insurance office." After a client discloses their specific needs, B.H. Gold Insurance Agency contacts top carriers in the country to find the best, most affordable option. They also encourage clients to continue checking to see if their amount of coverage needs change over time.
---
2. Poms & Associates

0
For Poms & Associates, the most effective form of insurance is educating their clients. They make sure to get to know every customer's needs and apply their own experience to fully understand what service to provide. Poms & Associates have proven solutions through their collective knowledge of serving the needs of public and private businesses. They take an active approach in planning: from property claim solutions and product liability, to retention and alternative finance programs. Their product line includes property and casualty, risk control, corporate wellness, employee benefits, and even dietary supplement insurance, to name a few.
---
3. Germania Insurance

0
Germania Insurance provides "the Insurance Texans Trust" for automotive, life, personal liability, property, and umbrella coverage. Established over 115 years ago, Germania Insurance provides its service in over 250 counties in Texas. They offer roadside assistance, towing, and labor coverage in the instance of an automotive emergency. Being that their coverage extends to the coasts of Texas, they are confident that even during the worst of weather phenomena, Germania Insurance can be trusted to protect their clients. They also monitor and keep track of impending storms, such as hurricanes so they can keep their customers informed of potential damage and danger.
---
4. Ovation Benefits Group, LLC.

0
When it comes to the leader in workforce health improvement, look for Ovation Benefits Group, one of the largest independent benefit brokers in the U.S. Their clients choose them because Ovation Benefits know that costs associated with employee health problems are typically avoidable. Ovation provides businesses and public sector groups with health plan consultation, and then helps to implement the plan. With clients in over 40 cities, the company has expanded over the last ten years to include digital services. In 2011 the Atlanta Business Chronicle named them Healthiest Small Employer and their strategies for health improvement lead to a more productive workforce.
---
5. Insure.com

0
Insure.com is a website geared at educating those in need of insurance information. They include a database of articles on life, health, auto and home insurance as well as help with choosing which insurance is best for you. While the website features different ways to obtain insurance quotes, its primary function is to provide users with the information they need to get appropriate coverage. Insure.com also provides interactive tools, including, but not limited to, customer satisfaction ratings tools, car insurance comparison, and a life insurance calculator. According to News Group International, Insure.com is the number one most-cited Independent consumer insurance website.
---
6. Eastern Dentists Insurance Company

0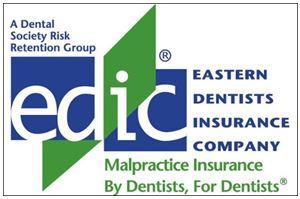 "Insurance By Dentists, For Dentists," is Eastern Dentists Insurace Company's (EDIC) slogan. This is because, in 1992, the founders of EDIC wanted to create a company actually operated by dentists engaged in the needs of dental insurance coverage. EDIC is a Medical Malpractice Insurance Company that strives to find the right coverage for any dental practitioner. They are aware that dental malpractice is not the only necessary insurance as a dentist, which is why they provide coverage for every stage of dentists' careers, from residency to retirement and everything in between.
---
7. Lyons Insurance, Inc.

0
If you are an individual located in Louisiana or East Texas, and are looking for auto, boat/marine, condominium, homeowners, flood, or renters insurance, check out Lyons Insurance, Inc. The company's associated insurance companies are reputable, ensuring safe coverage for a good price. Their edge comes from being an Independent Insurance Agency. Without being obligated to a particular insurance company, clients of Lyons Insurance can rest assured they have options when it comes to choosing coverage. Lyons Insurance also provides coverage for businesses, workers' compensation, life and health insurance, as well as group benefits. Receive a quote right from their website, as well as free comparative quotes for certain types of insurance so you know how Lyon's price compares to other carriers.
---
8. Gallagher McIntyer

0
Gallagher McIntyer is part risk management, part consulting services both of which are designed to deliver on the needs of the client. They have experience in all lines of property and casualty insurance coverage. Despite there being variety in what they can cover, they are specific about not serving every need in the industry. The clients they do serve appreciate their attention to detail, and the efficiency with which they work: the Vice President of the Finance National Disaster Recovery Company said, "[Gallagher McIntyre's team is] like having our own insurance department." Their website also hosts industry news, client forms, and access to customer training.
---
9. Legacy Insurance Services

0
Legacy Insurance Services are categorized as a "Managing General Agency" meaning they are a specific type of insurance broker that handles binding coverage, underwriting and pricing, appointment of region-specific retail agents, and settling claims. They put stock in whom they employ, hiring personnel that possess experience and a focus toward customer service. Their expertise in diverse markets provides stability during cyclical shifts in market stability. Legacy prides itself in its customer service during the buying, ownership, and claims experience. The company's ability to build partnerships with customers and producers sets them apart from other insurance services companies. Legacy Insurance is part of the Western National Insurance Group, which is comprised of nine active companies throughout 17 states in the U.S.
---
10. Capitol Special Risks

0
Capitol Special Risks is a unique specialty insurance firm, with experience in patching the holes left over from liability insurance coverage. They are familiar and connected with the professional liability insurance market, enabling them to find the right fit for the right problem. As wholesale insurance brokers, Capitol Special Risks employs individuals with an average of more than 10 years of experience in the industry. If you are familiar with their brokers, you can request to work with a specific one, otherwise Capitol Special Risks pairs their clients with a broker based on the needs of the client. They will even help design presentations for businesses setting up insurance for their employees, so that everyone understands their coverage.
---
11. Spectrum Risk Management & Insurance Services LLC

0
Risk Management – it sounds scarier than it actually is. Spectrum Risk Management & Insurance Services works with businesses to advise them on how to reduce the chance of getting hurt, becoming sick, and throwing money down the drain. They have programs that educates on how to keep employees safe in the work place, as well loss-control services that reduce over-all risk. They are partnered with over 20 different insurance companies that provide services for business, benefits for employees, personal insurance, and insurance for special industries such as real estate, and food processing. Those interested in becoming a client can download necessary forms and documents right from their site.
---
12. Frieden Agency Inc.

0
Frieden Agency was established in 1928 as the first agency in Virginia offering John Hancock insurance products. Now, they sell insurance in 30 states, and securities in 25 states. They offer life insurance, investment services, annuities, and long-term care insurance. Frieden Agency also makes sure to take the time to get to know the future plans of each client, so as to make sure they are providing the appropriate service. For instance, they have an "Education Center" on their website that encourages clients to consider retirement, donating life insurance proceeds, planning a legacy, future education of family, and securing the ownership of property. Frieden Agency knows that their success comes from an open line of communication with their clients and does so by creating a unique dialogue with each one.
---
13. Nustar Insurance Agencies, Inc.

0
If you are an individual, family, or business located in Michigan, NuStar Insurance Agency is ready to help provide quality insurance protection for competitive prices. They assist with the management of their clients' risk, protect client assets, develop meaningful relationships with customers, and apply team-oriented problem solving. They are an independent agency so clients have access to more insurance options. NuStar acts as the personal advocate for individuals in need of coverage, providing important individualized information that clients would not get from an online-only agency. Clients can count on making only one phone call to get in touch with a real person, ready to answer questions.
---
comments powered by
Disqus
Thought Leadership
Thought Leadership -
Pay-Per-Success
One of our sponsors, rolled out a Thought Leadership Pay-Per-Success for MeetAdvisors community.
Your expertise & your start-up's perspective could appear in:
CHECK IF YOU QUALIFY: