What's Your SEO Score?
Enter any webpage or website URL and see how optimized it is for targeted key phrase.
We will email your SEO report shortly.
12 eLearning Companies that Enlighten
Everyone knows going to school is important, but should education stop when students leave a classroom? With a world becoming more and more connected through the Internet, it makes sense that eLearning is becoming more and more favorable. These 12 education-focused companies either reinforce student learning outside the classroom, or bring solutions for educators to bring their lessons to students' computer screens.
V
o
t
e

f
o
r

y
o
u
r

f
a
v
o
r
i
t
e
1. eLearning Brothers

77
eLearning Brothers is one of the fasted growing digital template companies in the United States. They are devoted to developing eLearning products that help educators and students, as well as companies, with affordable means to create educational content. Some of their products include templates, cutout people of various professions and emotions, stock images and graphics, even browser-based games that enhance presentations and training.
---
2. Articulate

8
eLearning is becoming bigger and bigger as the educational community adapts to our digital world. Articulate knows that software alone will not generate successful eLearning courses. They created a community for digital educators, comprised of advice, inspiration, downloads, and tips. They also offer software solutions for presentation-based eLearning, interactive course creation, and online tracking of student progress.
---
3. Brainware Safari

8
Brainware Safari develops a unique educational experience for anyone "ages 6 to 106." Rather than provide instruction within a particular discipline (i.e. math, science, history, etc.), Brainware Safari exercises cognitive skills to develop how learning occurs. Users who use the software for an hour, 3 to 5 times per week, can begin to see cognitive progress in as little as 12 weeks.
---
4. iPracticeMath

6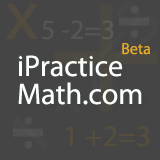 iPracticeMath is a website that students from the first through the twelfth grade levels can use to refine their math skills from home. A team of engineers who wanted to make it easier for students to learn math developed the iPracticeMath program. It implements a step-by-step approach so students can fully understand mathematical processes. The platform was first conceptualized in 2012 and is free to use.
---
5. PresenceLearning

3
PresenceLearning is devoted to filling the void of speech language therapists in school districts with a large amount of students who need speech therapy. They created an online platform where children that require speech therapy can receive help from home. PresenceLearning uses video conferencing and enticing games that encourage speech development in a productive way.
---
6. Vernier Software & Technology

3

Founded by an ex-high school physics teacher, Vernier Software & Technology has been developing a line of tools to help with data collection in the classroom for the past 30 years. More than one hundred other countries use products and curriculum developed by Vernier for disciplines such as biology, chemistry, physics, or engineering. The manufactured products range from barometers to projectile launchers, and everything in between. They even develop wireless data collection devices that send results right to an iPad or other wireless device.
---
7. Think Through Math

1
The need for strong math skills in students is stronger than ever in the United States. Think Through Math is a combination of web-based instruction, actual state-certified teachers offering help, and data-informed instruction – all of which promotes preparation for college and school improvement. Underperforming students can use Think Through Math to receive the personal, intensive instruction they need to work on the areas of math they have yet to grasp.
---
8. Knewton

0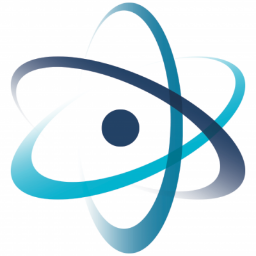 Knewton develops an educational platform that allows users the ability to personalize content. This is good for schools, as well as publishers and developers of educational material and tools, because Knewton's adaptive platform can easily be combined with other platforms. The platform uses "adaptive learning applications" that analyzes student progress and caters learning to the students' strengths and weaknesses.
---
9. Ellucian

0
Ellucian brings higher education technology solutions for students, as well as faculty and staff. The company established in 1968 and since then has developed software and online tools that assist with admissions, class registration, student information and analytics, as well as mobile apps to further connect students with the faculty and administration. They are integrated into over 2,400 higher education institutions across the world.
---
10. Blackboard Inc

0
The creative minds at Blackboard Inc. know that teaching will never be easy. However, they do want to make it easier for educators through their line of educational tools. The Blackboard line of products does everything from help educators determine and distribute coursework , to connect students with each other in the form of collaborative learning. Blackboard can even be used as a virtual classroom, providing new ways for students to connect with what they are learning. The software can be implemented in classrooms as young as kindergarten, and as far along as the university level.
---
11. Follett Software

0
Follett School Solutions understands that the evolving approach to education is increasingly digital. Students are already accustomed to using a computer, and Follett Software capitalizes on educating within a digital environment. Educators who utilize software developed by Follett can create their own, student-focused platform for learning. They even developed a mobile app so educators and students can remain connected on the go.
---
12. FableVision Learning

0
FableVision Learning provides a slew of creative software tools that range from studying geography to learning animation skills. They strive to provide authentic learning experiences that incorporate a hands-on approach. FableVision adheres to the "4 Cs: creativity, communication, collaboration, and critical thinking" which they try to infuse their products with. Peter Reynolds, one of the founders of Fablevision Learning, is also a children's author and his book The North Star is also distributed through their company.
---
comments powered by
Disqus
Thought Leadership
Thought Leadership -
Pay-Per-Success
One of our sponsors, rolled out a Thought Leadership Pay-Per-Success for MeetAdvisors community.
Your expertise & your start-up's perspective could appear in:
CHECK IF YOU QUALIFY: