What's Your SEO Score?
Enter any webpage or website URL and see how optimized it is for targeted key phrase.
We will email your SEO report shortly.
12 Companies That Can Rescue Your Business
The success or failure of a business depends on a multitude of factors – and its difficult to remain diligent about keeping up with each component of a business. Unless, of course, you have the right arsenal of tools to make the right decisions. These 12 companies offer different services and/or products to minimize business setbacks, so you can focus on developing your brand without getting caught up in the distracting details.
Make sure to vote for your favorite business - the company with the most votes at the end of the week is eligable for a feature story!
V
o
t
e

f
o
r

y
o
u
r

f
a
v
o
r
i
t
e
1. Nexmo

104
If your business relies on high volume SMS delivery, Nexmo is a here to help. Nexmo's platform routes any amount of texts to phones for the lowest wholesale price. They send and receive over 250 million messages every month with clients such as Airbnb and Hailo. The API used by their platform is cloud-based so sending large amounts of texts to anywhere in the world is not an issue. The Nexmo platform also supports voice-to-text, for those of us with clumsy fingers.
---
2. Cangrade

13
Do you ever wonder if there is a way to guarantee quality employees? Cangrade has created a cloud-based platform that finds the right person for the job. Businesses can utilize their algorithm to find employees that have the appropriate experience and expertise, but also accurately forecasts job performance prior to the hire. The use of Cangrade has demonstrated an 83% reduction in bad hires, as well as a 90% reduction in composite hiring costs. Cangrade can save your business time, and finds the perfect employee for the job.
---
3. Recorded Future

1
What do you get when you get a group of computer scientists, statisticians, language experts, and business gurus in the same room? You might get something similar to Recorded Future: an "all-in-one web intelligence platform." Businesses and government agencies who use Recorded Future are given the right information about web and corporate security, as well as necessary knowledge to avoid unnecessary risks. By scanning the web for changes in name brand websites, analyzing the data, then creating a visual catered to your business's objective, your business can make informed decisions.
---
4. Addepar

1
Addepar is a company that helps businesses monitor and manage wealth via their dashboard of tools. Geared more toward larger companies, Addepar's slew of tech tools allows users to see their exposure to foreign currencies, long-term investment predictions based on market value of a given currency. Their platform makes it easy for businesses to track any currency or asset changes. Businesses who use Addepar pay varying rates based on the size and complexity of their portfolio needs.
---
5. mxHero

0
Email is one of the best methods of correspondence in the world – and is used by billions of people. With email technology and threats to web privacy growing in tandem, its good to know businesses can protect themselves with mxHero. Free to use with Gmail, mxHero provides users with the option of self-destructing email. That is, five minutes after the recipient has read the email, it disappears from their inbox. This helps businesses with confidentiality, as well as minimizes the threat of hackers. The email app also gives users the option of scheduled sending, and lets users know when an email has been opened by the recipient.
---
6. CampaignCog

0
Does your business rely on marketing via email? CampaignCog has developed an effective way to track the analytics of your email marketing campaign. The analytics generated by CampaignCog helps businesses prevent wasting time on non-effective marketing. It works invisibly, behind the scenes, and without affecting the aesthetic of emails. You can simultaneously run CampaignCog with other analytics. The API is in its beta stage, and CampaignCog plan on expanding on the platform to further supplement marketing solutions.
---
7. TapInfluence

0
TapInfluence is a software solution that serves as a social network for your business. Through partnering with brands to create content, TapInfluence provides a platform for company advertisement to occur through blogs and social influence. Businesses who advertise with TapInfluence are capable of accessing their the impact of marketing via the platform. Perhaps the most beneficial aspect of TapInfluence is its content creation that is verified for quality by monitoring social influence.
---
8. Droplr

0
When collaborating with your team on a project, sharing files is inevitable. The developers at Droplr have developed a platform for digitally sharing files, screenshots, or annotations with your co-workers. File sharing becomes easy when collaborators are all using the same, single application that features drag-and-drop simplicity. Use Droplr on your Mac, PC, and even mobile devices to stay in touch with your team. Your clients can access shared documents also – even Illustrator and Photoshop files without having to own those programs.
---
9. Disruption Corporation

0
Disruption Corporation is a company that offers advice, research and investment to businesses in the private market. They provide research services that include analytic reports, analysts' contributing notes and collaboration, and enterprise services for data analysis within a business. Disruption Corporation also provides funding for startups up to $1 million as well as advice on how to procure the right tools, employees, and resources to develop in a cost-effective way.
---
10. Coinalytics

0
The U.S. Treasury labels Bitcoin as a "decentralized virtual currency." This means the utilization of the currency is not regulated by the United States. While its legitimacy is currently under dispute, Bitcoins are being bought and sold as you read this. Some businesses even use Bitcoins as they would any other form of currency. Coinalytics is a web platform that provides a "360-degree view" of Bitcoin in order for businesses to fully understand, and reap the benefits of, this experimental currency.
---
11. Crashlytics

0
Despite being acquired by Twitter in 2013, Crashlytics has continued developing one of the best platforms for analyzing mobile app performance. Any business that develops its own apps knows how important it is to have a seamless user experience, with minimal to zero potential for the app to crash. Crashlytics provides a tool to determine the specific issue when an app is not working as intended. Besides Twitter, Crashlytics is incorporated into other apps such as Vine, Yelp, TaskRabbit, Kayak, and is available for other companies to utilize as well.
---
12. Ghost Bloggers

0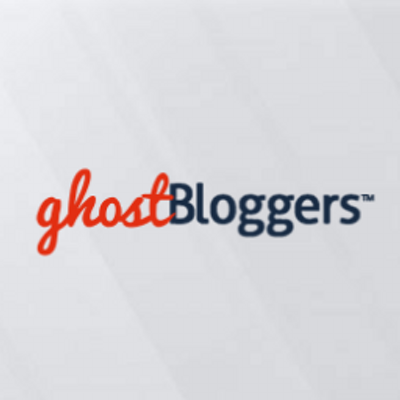 Are you in need of written content but your business does not have a contributing writer? Ghost Bloggers provides authentic content, created by real people. Once an article is purchased from Ghost Bloggers, all copyright ownership becomes property of the buyer. Simply peruse the articles already available, or make a request for a specific topic and your business will be notified when an article was created. As of right now, all articles are written in English, however Ghost Bloggers intends on incorporating other languages in the future.
---
comments powered by
Disqus
Thought Leadership
Thought Leadership -
Pay-Per-Success
One of our sponsors, rolled out a Thought Leadership Pay-Per-Success for MeetAdvisors community.
Your expertise & your start-up's perspective could appear in:
CHECK IF YOU QUALIFY: