What's Your SEO Score?
Enter any webpage or website URL and see how optimized it is for targeted key phrase.
We will email your SEO report shortly.
11 Music-Minded Companies from the Windy City
Everyone knows that Chicago is known for blues music, but its also home to countless enthusiasts of music of any genre. It is no wonder, then, that businesses have been established to celebrate, support, and even help create music. Whether it be audio-based social media alternatives, or means of discovering your new favorite band, these 11 companies sound sweet.
Vote, share, and get your friends to vote! The company with the most votes at the end of the week wins a feature story with www.meetadvisors.com!
Know any other companies we should have included? Let us know in the comments below and we'll consider it for our next list!
V
o
t
e

f
o
r

y
o
u
r

f
a
v
o
r
i
t
e
1. Jamernot

10
Most people listen to music online, but it's not always easy to find new music. More difficult still: trying to find quality music from local songwriters and bands. Jamernot has created a mobile app that uses location service on a smart phone or tablet to find music that is close to the location of the device. The music is found from major music providers, but also from SoundCloud, Bandcamp, and even YouTube. While still in the beta stage, the developers are looking for users to download the app for free.
---
2. Music United

8
Music United is not just any music discovery platform. Listeners of music are able to discover new material, but independent musicians, bands, and songwriters can also share their music with Music United. Artists can sync together the social media websites they use to promote their work, and manage them all from Music United. This is invaluable for artists because they can keep their fans in touch with new releases, videos, as well as concert information.
---
3. Music Dealers

1
Music Dealers is an acutely unique artist community. It connects listeners and clients with hand-selected and approved independent music, in addition to a variety of music-related services. Independent artists are encouraged to submit their music for the catalogue, and every submission is listened to by a group of diverse group of entrepreneurial musicians. The catalogue is used to provide music for advertising, television, film, and video games.
---
4. Pop 'stache

1

Since 2009, Pop 'stache has been growing as a music journalism website, filled with hard-to-find music content. Originally Pop 'stache was run entirely on Wordpress but has gained considerable notoriety in recent years. In addition to album reviews, the site also discovers new music, celebrates older music, and features content on live performances. The site also hosts mp3s, mixtapes, photography, and videos. Members of the website are allowed to create their own profiles, upload content, and interact with other members.
---
5. FanClub

1
Finding new music used to be a bit of a chore (a bit more of a chore if you had no music-listening friends). The FanClub app was created to make it easier for fans of music to find new tunes and keep up with their favorite artists' touring schedules. Users can create playlists of favorite tracks, which they can then share with their friends who also use the app. New music is discovered via music blogs, music review websites, and directly from the artists themselves. You can even sync FanClub with your mobile device's calendar app so you can always your favorite band's touring information.
---
6. Vinyl Me, Please

1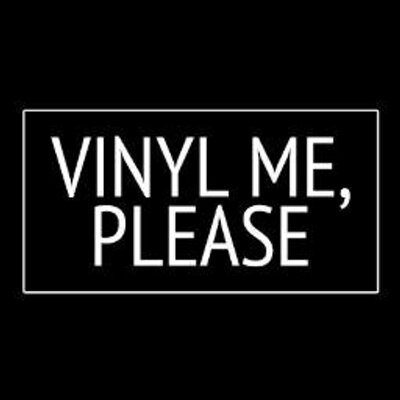 Are you looking to be part of one of the coolest clubs on Earth? Vinyl Me, Please launched in 2013 and helps build vinyl collections, one record at a time. Every month, members receive a new vinyl record that was carefully picked out by the music enthusiasts that make up Vinyl Me, Please. Along with the vinyl comes a cocktail recipe that pairs well with your new tunes, as well as a piece of art inspired by the music. Membership plans cost $23-27 per month depending on how many months you subscribe for. What better way to discover new music than with true analogue?
---
7. Groovebug

0
Groovebug is an innovative app that takes your personal music tastes and creates an interactive music "magazine," right on your iPad. For anyone who spends time reading about their favorite bands, musicians, songwriters, and singers, Groovebug is a wonderful alternative to sifting through multiple websites. The makers of Groovebug have also designed a few other music apps; one in particular is called Concert Vault that puts users in touch with live audio and video performances of their favorite bands.
---
8. New Appetite

0
Wouldn't it be ideal if music fans were rewarded for telling others about their favorite bands? New Appetite has developed a "music promotion and discovery collective" that encourages users to add favorite independent bands. Users can also browse through the collection of music, and earn points every time they share music on social media websites. The points can then be used to download digital content from their store. Best of all, there are no pesky advertisements that interrupt your listening experience, and it's free.
---
9. Buena Park Music Space

0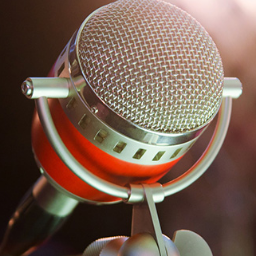 Based on the idea that every artist needs a designated space for collaboration, learning, and any other part of the creative process, Buena Park Music Space is a haven for musicians. Members are given the opportunity rehearse, record, take lessons, as well as network with other musicians, all in a comfortable, sound-proof room. The space is unique because its members run it: even non-instructors are part of their autonomy. Additionally, instructors have at least two low-income students that have their fees waived. On top of that, it's open 24 hours per day to its members.
---
10. Zaptones

0
Zaptones is the first social media website where users connect with each other via "music quotes." What's a "music quote," you ask? It's the combination of part of the lyrics from a song and the corresponding audio. Users share their music quotes either alone or with an accompanying photo (called a "Zapshot"). User interaction occurs publically or through private messages, and users can even accrue followers. Though Zaptones is meant to be a fun way to communicate with friends, the developers also meant for it to be a way for artists to promote their music.
---
11. Eevzdrop

0
Eevzdrop is a social network where users can record their own audio to share with other users. The Eevzdrop app has already been coined the "Instagram for Sound" and allows users to provide commentary on their social media lives. Audio clips can be shared alone or with a photo uploaded by the user. Additionally, the audio is compressed to a small size so using the app will not expend your data plan, and users do not have to wait very long for a post to send. Musicians can even use it to promote new songs.
---
comments powered by
Disqus
Thought Leadership
Thought Leadership -
Pay-Per-Success
One of our sponsors, rolled out a Thought Leadership Pay-Per-Success for MeetAdvisors community.
Your expertise & your start-up's perspective could appear in:
CHECK IF YOU QUALIFY: