What's Your SEO Score?
Enter any webpage or website URL and see how optimized it is for targeted key phrase.
We will email your SEO report shortly.
10 Shining Startups From the City That Never Sleeps
10 Shining Startups From the City That Never Sleeps
New York, New York is the most populous city in the United States and is the center of the New York metropolitan area. New York City has been the country's largest city since 1790, and there are over 800 languages are spoken there, which makes it the most linguistically diverse city in the world. New York City is home to many prominent businesses, but they are also home to these great startups.
1. ClassPass
Bored with your typical gym or boutique membership? Get ClassPass, a monthly membership program, lets members go to the best boutique fitness studios without purchasing membership at each and every one! Booking classes at each individual boutique can be quite costly, but ClassPass gives members a cost effective way to participate in all kinds of classes, such as cycling, pilates, yoga, strength training, dance, martial arts, and more. For only $99 a month, ClassPass members get unlimited access to classes in the ClassPass network and can take as many classes per month as they would like.
2. Paintzen
Paintzen takes the stress away from painting your bedroom, bathroom, kitchen, or any other room in your house or office by connecting you to painters that are background-checked and certified by Paintzen. Simply go to their website and enter the rooms you want painted and Paintzen will instantly send you a quote. Paintzen manages the logistics of both the customer and the painter, which makes the process easier for both parties involved.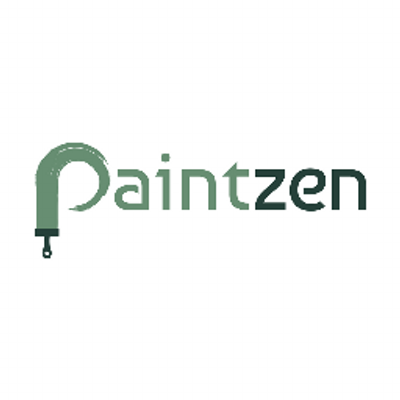 3. Consumr
The days of purchasing a product, going home to read bad reviews, and returning it are over, with the help of Consumr! Consumr is the best way to find out if products are worth purchasing while you're still in the store. Consumr, the "Yelp for products," helps people in the decision-making process, by offering reviews from communities focused on things from appliances to baby products to beauty products. Simply scan the product barcode and you can instantly see the ratings for the product.
4. Boxbee
Boxbee is simplifying urban storage issues by providing fast pickup, storage, and on-demand retrieval for homes and businesses through an easy web and mobile platform. The process is easy – simply order the number of boxes you would like, fill then up, and schedule a pickup time. Boxbee picks them up and stores them securely and will even send them to friends if you request it.
5. CourseHorse
CourseHorse is dedicated to offering all kinds of learning opportunities to the public. CourseHorse curates learning opportunities in order to give users the opportunity to discover their own passions and enrich their lives through learning and discovery. CourseHorse searches for and offers high quality local learning programs that range from taking classes at major universities or museums to your local neighborhood cooking or yoga studio. All prices are the lowest available and you can trust that these classes are the best of the best.
6. Pymetrics
Pymetrics is changing the way people search for jobs. In fact, Pymetrics actually matches candidates with job opportunities by having candidates play neuroscience games. Through these 12 short games, Pymetrics can assess over 50 key cognitive and emotional traits, give a snapshot of your unique characteristics, apply data science to create a personalized profile, and match you to careers and companies that would fit you best. Not only is this process beneficial to job candidates, but also the companies who use it have seen improvements in recruiting and overall performance management.
7. FieldLens
Construction sites can be hectic, which is why FieldLens built a mobile app to help construction professionals communicate in a more efficient manner. FieldLens is gives construction professionals the opportunity to connect and collaborate with everyone on the jobsite. Not only can managers issue jobsite tasks, they can also track progress in real-time, organize project communication, and deliver formatted reports, saving time and money.
8. Kinsa
Kinsa tracks the spread of disease in real-time by using mobile products that transform how people care for their family and community. Their first product, a low-cost thermometer that connects to smartphones, is the world's smartest thermometer. The thermometer and mobile app tracks your temperature, your symptoms, and what's going around in your area.

9. Electric Objects
Electric Objects is changing the way people view and display art through their innovative computer that's built for art and the Internet. Electric Objects has built a screen that will put the Internet on your wall, desk, or any other surface you want to show art. The screen connects to the Internet through integrated sensors with powerful graphic processing capabilities. While they have partnered with artists who are cutting edge in creative digital expression, they have also created a store where you can discover, buy, and subscribe to their work.
10. Silver Living
Silver Living helps families find the right senior care community that fits their needs. To create unbiased reviews that families can trust, Silver Living uses their own set of mystery shoppers, photographers, and researchers in order to ensure that the care center is living up to its reviews online. It is hard to make such an important decision, especially when communities average 4.4 demerits on state inspections. Silver Living is the only service that unlocks these reports from the state capital to provide vital information to families.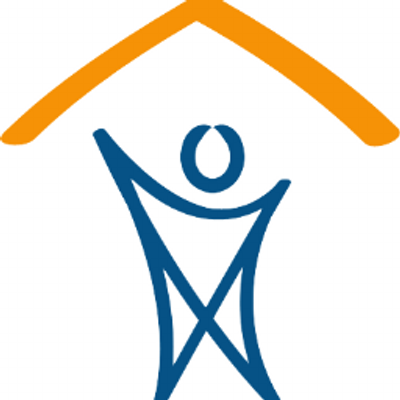 Know any other New York, New York startups we should have included? Let us know in the comments below and we'll consider it for our next New York list!
comments powered by
Disqus
Thought Leadership
Thought Leadership -
Pay-Per-Success
One of our sponsors, rolled out a Thought Leadership Pay-Per-Success for MeetAdvisors community.
Your expertise & your start-up's perspective could appear in:
CHECK IF YOU QUALIFY: