Mabbly lists the seven must-watch startups in Atlanta: 
1. TripLingo
Founded in 2011, TripLingo's mission is to make it easy for travelers to learn local lingo. Fast-forward to 2014, this startup has over 200,000 downloads and partnerships with large travel agencies and enterprises. We chose TripLingo because it received the "Business Travel Innovation of the Year" Award in 2013.
2. Kabbage
Since 2009, Kabbage provides working capital for online merchants. Financing is promised in seven minutes or less! Kabbage is also ranked on "America's Top 100 Most Promising Companies" for its stellar growth.  
3. BitPay
BitPay is a leader in Bitcoin business solutions. One of their goals is to stay ahead of the curve by providing innovative standards to make bitcoin work better for customers. BitPay is on our list because it has grown internationally and it keeps staying ahead of the game.
4. QikFunder
Established in 2012, QikFunder has a mission to make funding a project or a cause fun and rewarding. They organize social funding, community cause, and equity funding. We chose QikFunder because of their philonthropical efforts and the fact that they give back to a featured charity every month!
5. ScoutMob  
ScoutMob has two goals, to promote inspired goods by independent makers via their site, and also to uncover hidden gems in your city via their app. Both of these goals help make your life easier. ScoutMob has made our list because their mission (and success) to make life awesome cannot be beat.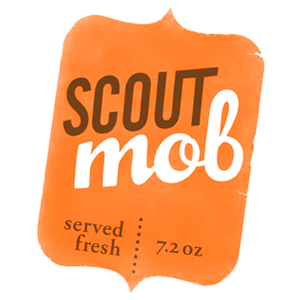 6. Million Dollar Scholar
Million Dollar Scholar has a mission to help students reach their goal of attending college by bridging the scholarship information gap and providing tangible resources. This startup is on our list because it has a growing national reach, even offering a technology grant for high school students in Chicago.
7. Medicast
Medicast is a mobile service connecting physicians to consumers at home, in the office, or at a hotel. Physicians are certified and can make a visit within two hours of a request. Medicast has made this list because in its short one-year of operation, it has expanded to several cities across the country and they are continuing to grow. 
8. Social Vest
Social Vest makes it easy for you to give back to causes important to you. It is as easy as shopping and choosing the cause of your choice to donate to. Social Vest is on this list because it has combined the altruistic task of promoting charity with a profitable business model that continues to expand the company's reach. 
9. MailChimp
MailChimp allows users to design, organize, and track email marketing campaigns. Since its launch, it has reached more than three million users comprised of entrepreneurs and large companies. MailChimp is one of the market leaders in its market.
10. HugeCity
HugeCity answers the question: What's going on tonight? The app recommends events based on your social profile and allows you to see if anyone in your network is attending. HugeCity is on our list because who doesn't want to know what is going on tonight?!
Know any rising startups we should have included? Submit a comment below and we will consider it for our next list!  
Posted by Adam Fridman