What's Your SEO Score?
Enter any webpage or website URL and see how optimized it is for targeted key phrase.
We will email your SEO report shortly.
Top 14 startups based in San Diego, California
Below are the most promising 14 startups that Mabbly predicts will boom the markets of San Diego, California:
1. StockTwits
StockTwits is a social network, offering micro blogging services that provide real-time feed on stocks. It's a financial communication platform from where you can tap into the pulse of markets. It is structured by stock, reputation, user etc. by taking all the financial related data. With momentum and liquidity one can find the stocks.
2. Antengo
Antengo is a free mobile based community that sports an exceptional interface and brings its users classified ads in real-time. This redesigned mobile market place is focused around providing its users with precise and prompt needs. The items on sale can be seen via map or by listings. Account setup is free!
3. Cashie Commerce
Cashie Commerce is an online shopping platform where you can create stores for your mobile devices, as well as sell items through your Facebook business page at local markets and events. This functionality can be added to your WordPress site with their plugin.
4. Barc
Barc brings like-minded people together by clouting every webpage available to surf online by giving website tools to share, discuss and interact with others. You can stream webcam pictures, participate in polls, do language translation, get email alerts, private messaging, and hashtags with bitcoin integration for free. With their premium features you can unlock features like delete comments, disable guests, ban users, wipe the chat and many more for only $5.
5. DrivAd
DrivAd is a new successful company that promotes outdoor advertising all while reducing the marketing cost by following the "Patent Pending" method. The consumers gets paid for spreading the message of advertisers. Their advertising strategies, expertise and extensive understanding of the market dynamics help advertisers for having a great marketing campaign.
6. Vionic

Vionic is the easiest and most efficient social media software. Their mission is to connect companies with customers. They drive revenue for local businesses by using a simple six step process that will allow brands to create, post and promote deals, coupons, sweepstakes and more on social media.
7. Independa
Independa provides software based technology solutions for healthy living. They provide award-winning health care solutions along with social engagement services for the elderly with the help of technology. Recipients enjoy services on their telephone, Tablet and even on TV. Also, the caregivers can remotely monitor the activity and health of the cared one.
8. Zurple
Zurple is an easy online system empowering Realtors to efficiently use time with interested home buyers than uncertain leads. Zurple sends personalized emails to leads based on their shopping behavior allowing quality conversations between Realtors and their prospects thus enhancing Realtors' Business. Each month Zurple is used by thousands of Realtors and millions of shoppers.
9. Solar alliance of America
Solar Alliance of America provides high affordability to residential solar system installations. Its vast experience, quality service and customer referrals has made it 45th fastest growing private company according to Inc. Magazine, in 2012. Founders of the company are in the business for more than two decades and have installed hundreds of "state of art" solar systems.
10. Oceanhouse media
Oceanhouse Media is a top notch developer of mobile and desktop apps that uplift, educate and inspire. Oceanhouse Media's ambition is to enrich people's lives and ameliorate humanity through exceptional products. The company has licensing agreements with many major publishing houses, was selected as Google's top developer and has won a number of awards for their apps.
11. 3D Robotics Inc.
3D Robotics Inc. develops and supplies technology for drones and unmanned aerial vechicles. Their products are in use at everyday life, industry and business horizons to provide customer enhancements such as aerial photography, survey, data collection and analysis, safety and rescue, and Ecological monitoring.
12. Roambi
Roambi is a mobile based business solution that converts data from major BI systems into dashboard-style, easy to comprehend analytics for an iPhone or iPad. It reinvents the way you interact with, share and present data by transforming it into interactive charts. Roambi is used by 500 giants around the globe to provide employees information anytime, anywhere.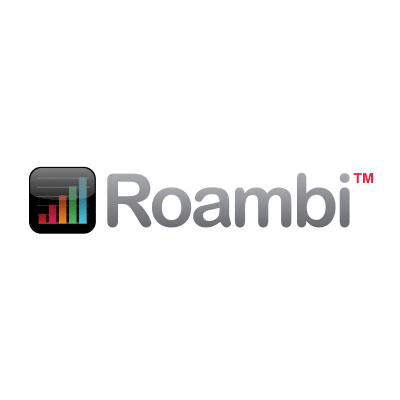 13. Brightscope
BrightScope is a financial information company that maintains a comprehensive information database on the retirement plan market. It also serves investment analytics to participants, plan sponsors, asset managers and advisors across the US. Brightscope provides information to financial advisors and advisory firms through their web-based software. Its services have brought transparency in the opaque market and have instilled better decision making.
14. Storybricks
A leader in Emergent Artificial Intelligence, Storybricks is an AI engine which weaves complex characters into unique and dynamic stories by building unique and amazing experiences. Their AI agents exhibit emotions, memory and emerging behaviors.
Know any San Diego startups we should have included? Submit a comment below and we will consider it for our next list!
comments powered by
Disqus
Thought Leadership
Thought Leadership -
Pay-Per-Success
One of our sponsors, rolled out a Thought Leadership Pay-Per-Success for MeetAdvisors community.
Your expertise & your start-up's perspective could appear in:
CHECK IF YOU QUALIFY: